Training
If you ever wanted to become a pro wrestler, then Pro Wrestling Malta Academy is the place for you! Situated in the quiet village, in the south of Malta, of Zurrieq, it is an ideal place for anyone to train at, whether travelling by car or public transport.
The Pro Wrestling Malta Academy will help you gain the skills you need to perform in the wrestling industry – whether you want to become a professional wrestler, referee, manager, or valet.
★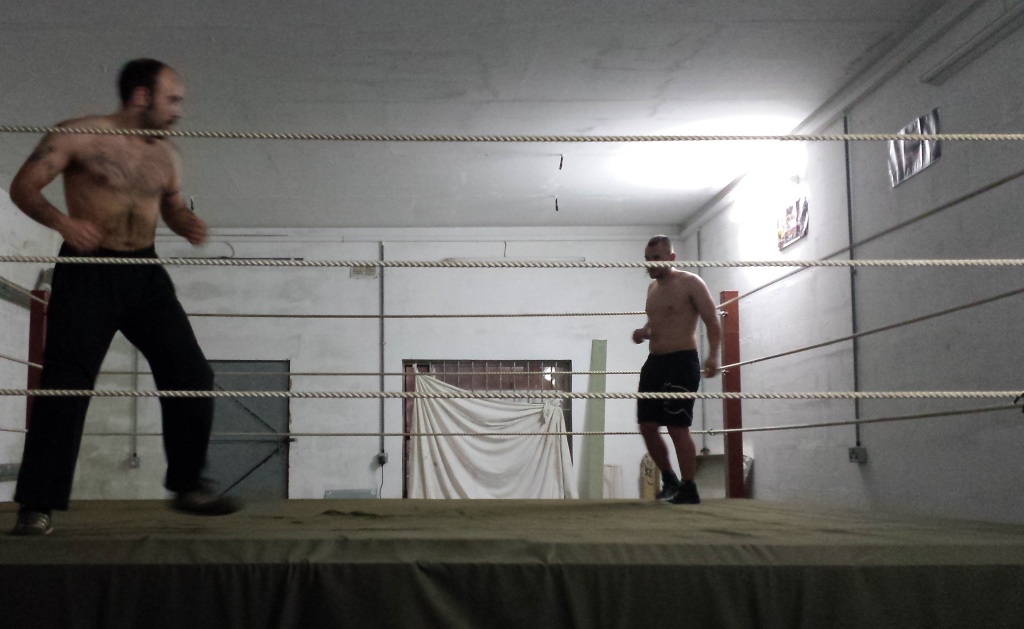 ★
International superstar Gianni Valletta is the head trainer of Pro Wrestling Malta Dojo. Gianni Valletta has wrestled all over UK, Europe, has done two 3month long tours in USA and is currently signed to AJPW, one of the oldest and major promotions in Japan. During his travels he has gained knowledge in a number of different wrestling styles along the way, thus anyone who trains with PWM Dojo can learn a variety of styles. He learned the art of Pro Wrestling by moving to the UK at a young age and being shown the first steps by UK Kid, who himself was trained by Shawn Michaels, and later on by Andy "Boy" Simmonz. Gianni Valletta is also a student of former WWE Superstar Tajiri, who it was Tajiri himself who took Valletta under his wing in Japan.
During training, one will start by learning the basics of professional wrestling which are body control in break falls and rolls. After perfecting the basics one will start learning more advanced elements in wrestling that will lead to performing in full matches. Character development and conditioning training is also a major element at the Pro Wrestling Malta Dojo. Our trainees will have the opportunity to work with us at our live events, giving you the experience of working with, and eventually performing in front of a live audience.
★
★
We have trainees coming from all over the country specifically to train with us at Pro Wrestling Malta Academy. A number of stars have already graduated from Pro Wrestling Malta Dojo and not only have they competed in front of a live audience during out local live event but also have competed abroad in UK and Italy. These include "The Magician" Jack Qinn, Glamorous Roddy, "The Don" Francesco Messina and Connor "The Ox" Matthews.
In addition, you may never know who will stop by for a training seminar. Previous guests include : WWE NXT Superstar Tegan Nox, WWE UK Superstars Pete Dunne, Zach Gibson, Flash Morgan Webster, Joseph Connors, Travis Banks and Eddie Dennis. There were seminars also held by UK Stars Mark Haskins, International Superstar Shanna and former WWE Superstars Juventud Guerrera and Tajiri.